A message from the director:

Welcome Back!
Fall is a wonderful time of year. We have the start of a new school year, the air starts to cool, brilliant fall foliage and we work our way to the holiday season. As we begin a new school year, it is a great time for all members of the family to learn. Learning never stops and we are committed to helping you be a life-long learner. Please take some time and look at the wonderful opportunities we have for you. We would also like to thank all of our participants from the summer. Without you, we would not be here.Thank you and have a great fall.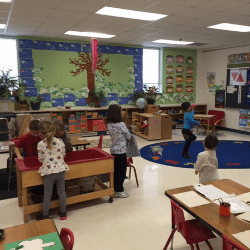 Refund Policy
If we cancel a class, you will be notified and given a full refund. If you need to cancel a class, please notify the community education office 4 days prior to the beginning of the class to receive a refund, unless otherwise noted. No refunds will be given after the first night of class. No refunds for trips or tours are given after the registration and payment deadline.