A message from the director:

Thinking Summer!
We all know it was a long and snowy winter, but it is time to look forward to the warm evenings and more daylight. With that in mind, please take advantage of our great summer offerings. We have your family favorites back like swimming lessons, Prairie Fire, dog training and many more. We have also added a few new ones like, creative writing for kids, advance photography, Renaissance dance and much more.We hope to see you and your family at one of our fantastic programs!
Jeremiah Mack
Registration is now open for Magic Adventures School Age Childcare!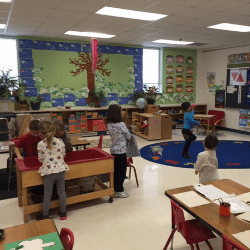 Refund Policy
If we cancel a class, you will be notified and given a full refund. If you need to cancel a class, please notify the community education office 4 days prior to the beginning of the class to receive a refund, unless otherwise noted. No refunds will be given after the first night of class. No refunds for trips or tours are given after the registration and payment deadline.